Begin your landscape design project now!

Spending time in your gardens and landscape may be limited to the warmer seasons, but planning and designing new landscapes or garden improvements are best done now.
Our schedule is filling up. Sign up for a consultation so we can help you bring your plans to life.
The earlier you commit, the sooner we can have your design ready to install.
If you chose to have us do your installation, your project will be in our work queue, and since we designed it, we will be able to install the design efficiently and quickly.
Below are some examples of our work. The images reflect large and small projects, water features, patio installations, and slope designs, and include various landscape elements.
To see more details of the designs represented above or to see before and after photos please refer to our residential design portfolios
The Landscape Design Process
Terrascapes Landscape Design aims to reflect your unique lifestyle and to allow you to balance your busy schedule with outdoor enjoyment. Using functional artistic elements such as water, stone, vegetation and light, we fashion a place for all to enjoy that incorporates sustainable garden philosophies.
Here are the steps involved in having a landscape design project go from idea to completion.
Initial Contact – Fill out the form below with some details about your design needs. You may also call 781-449-1788 or email us. We will then schedule your initial site visit.

Initial Site Visit – We begin with a face-to-face meeting at the site to discuss the project's priorities and goals and to ensure there is a good fit between client expectations and what Terrascapes will deliver. During our conversation we ask a lot of questions in order to determine lifestyle, usage and maintenance requirements. There is a $90 per hour consultation fee to meet with Susan Opton, our principal designer and owner of the company, which will be applied to the design fee if you choose to hire us to do the design.

Proposal and Agreement – We will document our ideas and deliverables for you and present them in written form usually within a week of our initial site visit. After the agreement has been accepted, the project is then assigned to one of Terrascapes' designers who will work under the supervision of Susan Opton, Terrascapes' owner and design director. Our deliverables usually include a 24″ x 36″ concept plan and  24″ x 36″ planting plan with photographs and plant identification, transplants included.
Site Analysis Visit – After the proposal and agreement are completed, a Terrascapes designer will travel to the site to measure, photograph and take notes.
Concept Development – After the analysis, we are ready to form ideas about space function and locations.
Design Development – Following the concept development, we transition the concepts into a detailed design illustrating plant beds, walkways, walls, and other hardscapes. This design is presented to the client for discussion and revision.

Concept Plan

Concept Plan
Final Design including Budget – The final design with an estimated budget is presented to the client at the final design meeting. The estimated budget is based on hiring Terrascapes to install the design plan. If the client chooses to use their own contractor, additional drawings may be required and Terrascapes may hired as project managers at the project manager hourly rate.
Installation – the installation process begins by accepting the estimated budget, signing the installation agreement and remitting all required deposits, including a deposit to reserve a slot on the installation schedule. Installations are scheduled as soon as weather permits in the spring and through October.

Planting Plan
Our Designers
Susan Opton, MCH
Owner, Design Director, Horticulturist 
Landscape designer and Massachusetts Certified Horticulturalist, Susan Opton is a graduate of The Landscape Institute of the Arnold Arboretum of Harvard University and practices private landscape design and consultation for residential and commercial projects nationwide. She is an active member of APLD, MNLA, ELA, NEHLDA, ASLA and is a COGdesign advisory board member. Susan has owned and managed Terrascapes since 2002.
Emma Pritchett
Staff Landscape Architect & Project Manager
Emma has worked as a designer and installation project manager with Terrascapes since 2014. She earned her degree in Landscape Architecture from Penn State University. Emma also is the principle designer for Terrascape's Container Division. With a keen interest in horticulture, Emma also occasionally crosses over to work in our garden maintenance division. Her personal interests include fishing, graphic design and insects.
Anna Papok
Staff Landscape Designer & Project Manager
Anna has been a landscape designer for Terrascapes since 2013. She earned her degree in architecture and has worked in landscape design for over 15 years. Anna has an art background and is a talented illustrator and sketch artist. In her free time she enjoys gardening, walks, garden tours, and spending time with her family.
Diana Simon, MLCP
Staff Landcape Designer, Project Manager & Garden Educator 
Diana works for Terrascapes as a designer and horticulturalist. She has a landscape design degree from the Boston Architectural College and is also a graduate of the Green School. Diana is a certified Master Gardener. Diana's interests include  permaculture design, sustainability, and edible gardens. Her dream is to own her own plant nursery.
About Terrascapes
Terrascapes is an award-winning firm specializing in residential landscape designs that reflect your unique lifestyle and allow you to balance your busy schedule with outdoor enjoyment. Using the elements of design with plants, stone, water, and light, we fashion places to enjoy. Incorporating sustainable garden philosophies, we also offer fine gardening and garden education to residential clients in Boston and surrounding areas including Brookline, Jamaica Plain, Milton, Newton, Needham, Wellesley, Dover, Westwood, Natick and other local suburban cities and towns.
Our Mission
Terrascapes' mission is to advocate environmentally responsible landscaping and horticultural practices. We believe in developing and managing beautiful and healthy landscapes for people, pets, and wildlife. We also promote conservation and protection of our natural resources while simultaneously striving to create harmony between the man-made and the natural environment.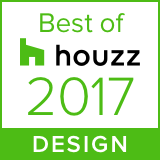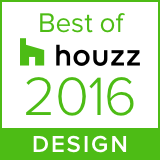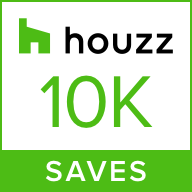 Contact us today to schedule your consultation!
Terrascapes Landscape Design
Telephone: 781-449-1788
Email Us